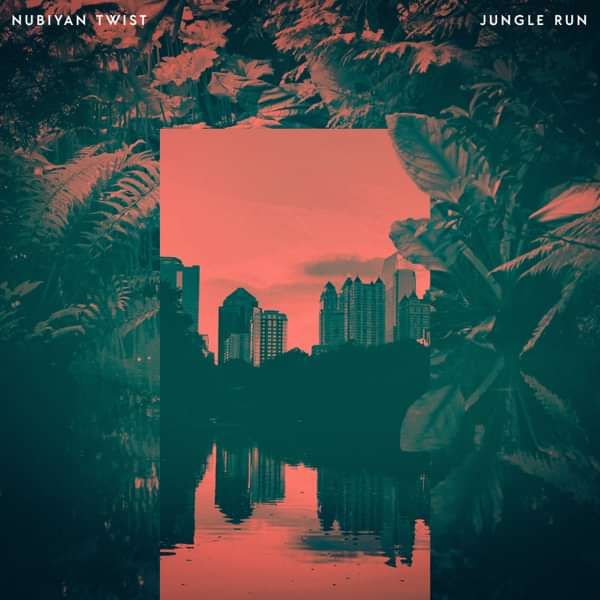 Jungle Run - CD
'Jungle Run' (15 Feb 2019, Strut Records)
Now one of the leading lights in the UK's new generation of soulful, genre-fluid artists, the Leeds-born and now London-based 10-piece collective have created their finest recordings to date, effortlessly weaving together elements of jazz, soul, hip hop, African styles, Latin, dub, hip hop and electronics in a flow of thought-provoking and life-affirming music. Recorded at the band's own self-built Henwood Studio in rural Oxfordshire, the album effortlessly moves through different voices from the band's circle.
The inimitable, timeless vocals of Nubiya Brandon lead the way on the album's title track about breaking preconceptions and promoting equality, "Where you from? I'm from wherever I be." Saxophonist Nick Richards vocals the killer first single from the album about inner turmoil and a search for the truth, 'Tell It To Me Slowly' while rising Ghanaian star K.O.G. appears on the Afro jams 'Basa Basa' and 'They Talk'.
Percussionist / singer Pilo Adami voices the infectious bossa-jazz jam 'Borders'. The band also draft in two African legends for guest duties with the original Afrobeat maestro Tony Allen on 'Ghosts' and Ethio jazz pioneer Mulatu Astatke contributing vibes on the sinuous 'Addis To London'. "The depth of talent and ideas that every member of this group has brought to the table for this album is incredible," says producer and orchestrator Tom Excell. "Conceptually, "Jungle Run"; is all about connecting different people and cultures whilst exploring the journey of individuals. This album is the pinnacle of everything we have done to date and to collaborate with the godfathers of Afrobeat and Ethio Jazz and celebrate their music in a modern context was very humbling."
The album is another landmark for a band that has been consistently developing their sound since their formation in 2015 at Leeds College Of Music. "One of the biggest factors in our sound was the exciting music scene in Leeds,' explains saxman Joe Henwood. "From a reggae night called 'Sub Dub' to venues playing whacked out experimental jazz." Since then, the band's self-titled debut album (2015), EP 'Siren Song' (2016) and single 'Dance Inna London' (2017) have become classics in their own right and their live show has become an essential ticket; previous live highlights have included high profile slots at David Byrne's Meltdown at the South Bank and Glastonbury West Holts.
Cover artwork comes from acclaimed designer Marcus Davies and the album is mastered by The Carvery.